Dual Ramp 7X14 Utility Trailer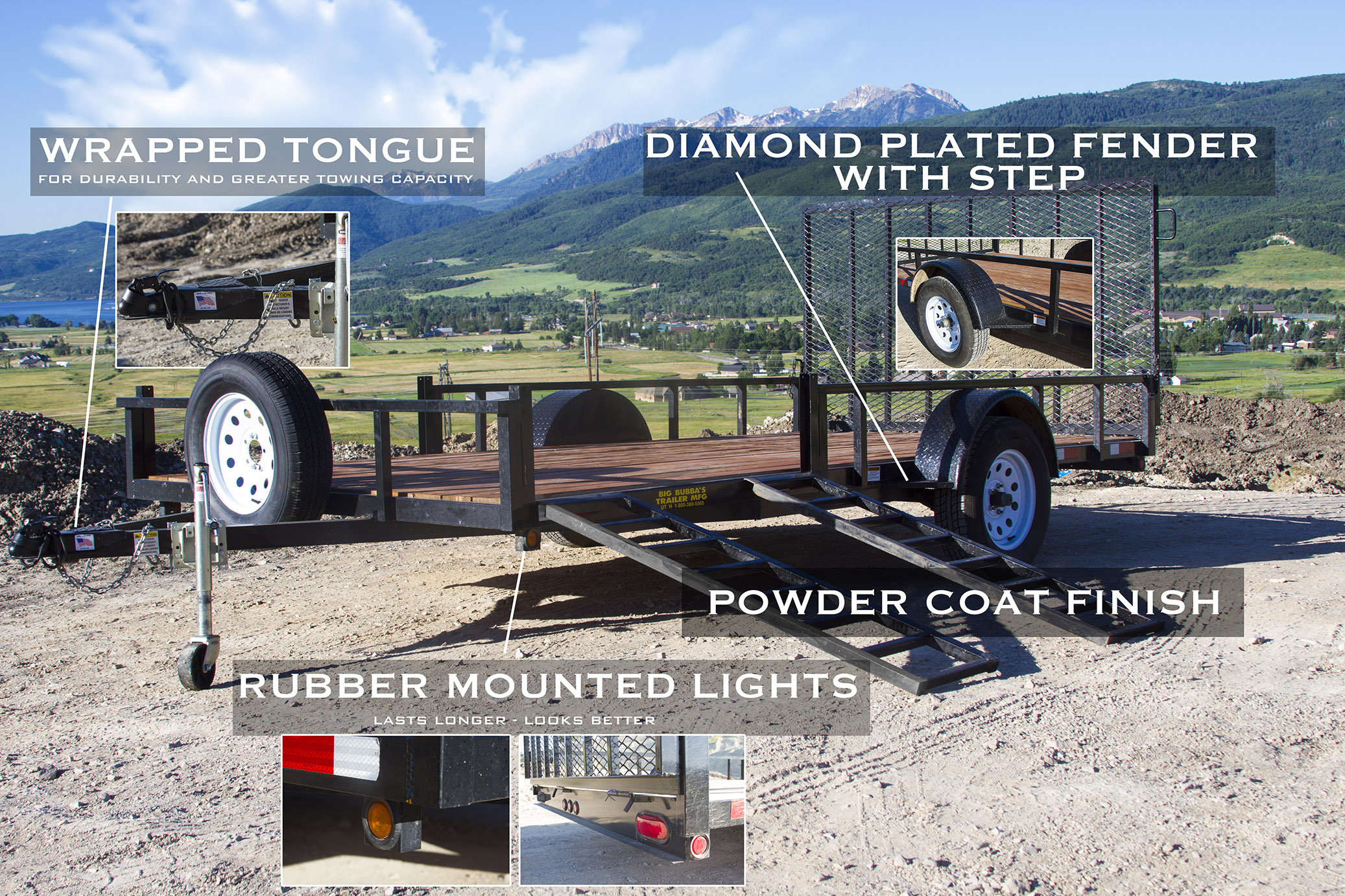 Big Bubba's Trailers most versatile trailer is without a doubt the 7X14 Utility Trailer with the Dual Ramp. With a rear and side load option, you will never deal with the typical frustrations of rear load only trailer. Big Bubba's simple (yet innovative) design makes good use of the 1′ X4′ front side railing. Simply remove the side railing and use them as ramps allowing for loading from the right or left side. Easily load a side by side from the rear of the trailer and pull an ATV or some dirt bikes in the front from the side load. Worried about backing dirt bikes off the side ramp? Well, don't be. Simply move the detachable ramp to the opposite side and pull straight forward to exit the trailer.
This trailer acts and functions like a normal utility trailer so whether you are avidly hitting the trails or just transporting general items, this trailer will be a perfect fit for you. And as always, each trailer can be "Custom Built for your Needs"  .
Ramp it Up
3 Point Loading
Convenience is Key
Rear and Side Loading
Diamond Plated Fenders
Next Level Toughness
Strength and Durability
Do more and worry less.
Rubber Mounted Lights
Take it to the Top
Lasts Longer • Looks Better
Tough Lights for Tough Jobs.