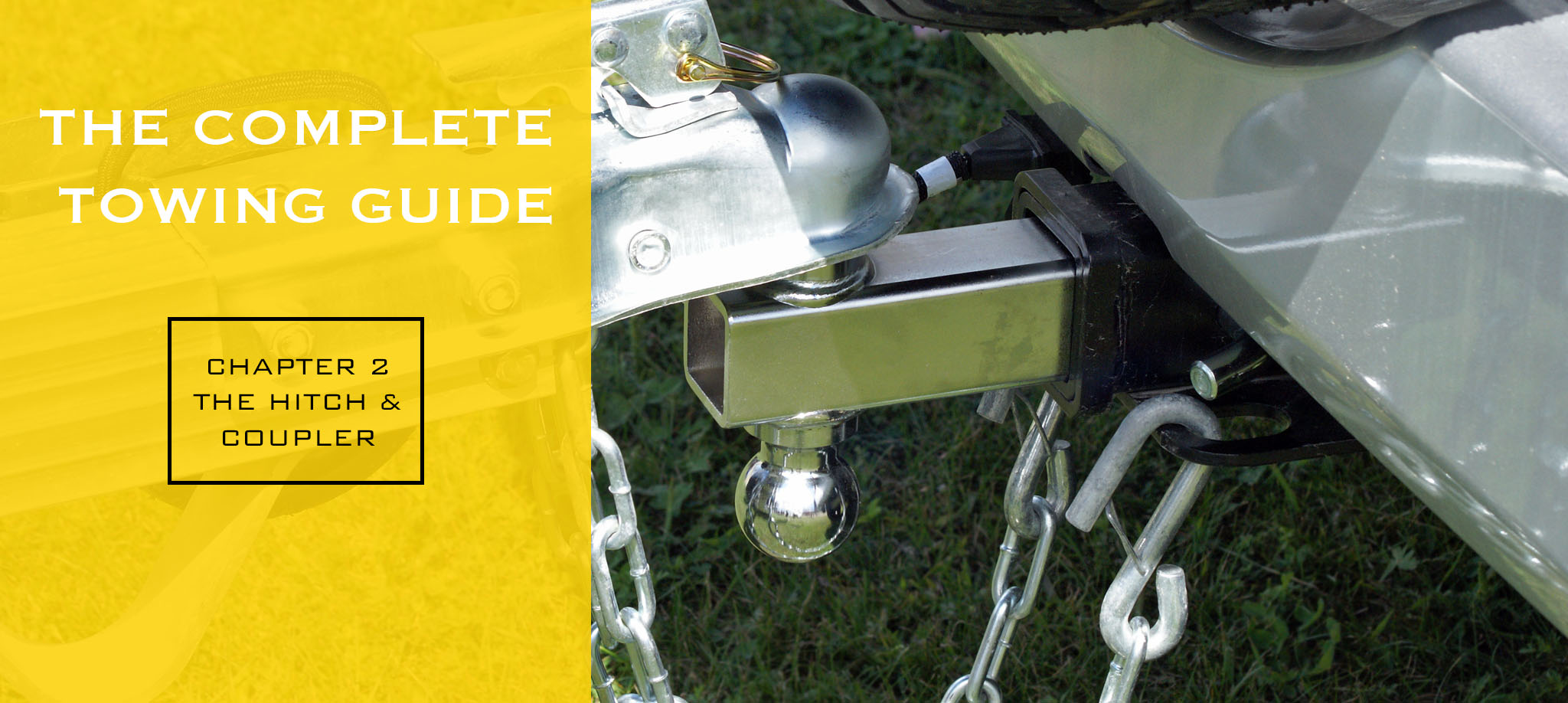 Chapter 2: The Hitch and Coupler.
Safe towing practices start from the moment you connect your trailer to the hitch, therefore, it is critical to understand all the elements that make up the hitch and coupler. In this chapter we will break down the different components of the hitch and coupler to increase your awareness when connecting your trailer and to raise your safety and awareness while on the road.

The trailer hitch is is the main weight bearing connection between the trailer and your vehicle. Typically when you purchase your vehicle, a hitch is already installed. This may not be the case however if you are not driving a truck or SUV. The hitch can be considered as a receiver for your accessories. This may range from ball mount to luggage rack depending on what your need is. A trailer hitch has other names such as, receiver hitch or tow hitch and for the most part can be used interchangeably. However, the terms 5th wheel hitch and gooseneck hitch refer to each type of hitch respectively. Each hitch is designed for a specific use and weight rating.Trailer hitch receivers are available in 4 main sizes: 1-1/4″, 2″, 2-1/2″, and 3″. These numbers refer to the width of the receiver openings. We will discuss in chapter 5 which trailer hitch you will want to purchase if you do not already have one installed.